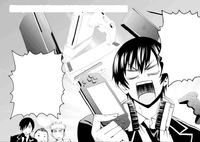 The Nintendo Wii is a video game console manufactured by Nintendo and first released on November 19th, 2006, in North America.
Later released on December 2nd, 2006 in Japan, December 7th, 2006 in Australia and December 8th, 2006 in Europe, the console is part of the seventh-generation of console gaming, with its primary competitors being the Microsoft Xbox 360, and the Sony PlayStation 3.
The console was succeeded by the Nintendo Wii U in 2012.